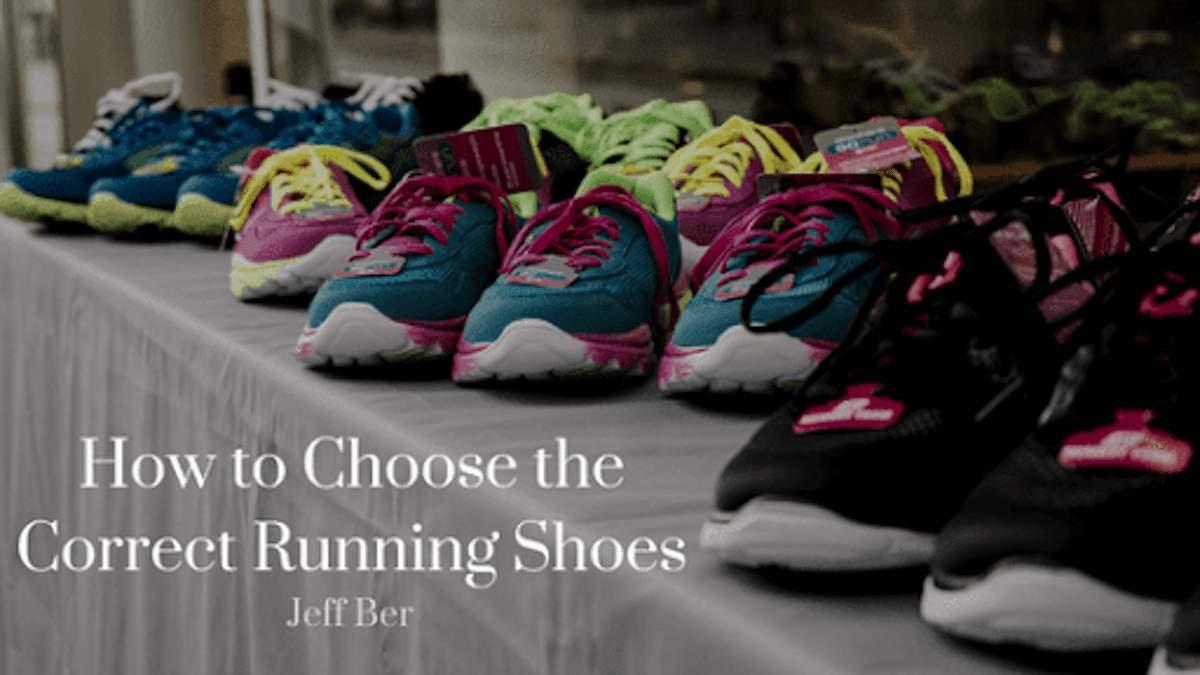 How to Choose the Correct Running Shoes
Jeff Ber, 5 years ago
0
2 min

read
1212
When trying on shoes in the store, they may feel very comfortable and look great. However, how they hold up after a few miles of running could be a very different story. Running puts a lot of stress on the feet and the body. Choosing the right running shoes is crucial in providing comfort and stability, as well as preventing injuries.
What type of running will you be doing?
You will want to choose a shoe that is made for a certain type of running. There are a few different categories of running shoes to choose from: road-running, trail-running, and cross-training. Road-running shoes are designed for pavement; trail-running shoes are designed for routes that are typically off-road and include rocks, mud, or roots; and cross-training shoes are made for the gym or Crossfit workouts.
Learn your running mechanics
Take a look at the soles from a pair of used running shoes to determine how you run. Is the wear pattern centralized to the ball of the foot a small portion of the heel? You have a natural pronation. This means that foot's natural inward roll follows the heel at it hits the ground. You will want to look for neutral running shoes.
If your wear pattern shows heavily on the inside edge of your shoes, this means you have overpronation, where the foot's natural inward roll is exaggerated. Stability shoes and motion control shoes are the type of shoes you want to look for.
Supination, or under-pronation, shows a wear pattern along the edge on the outside of your shoes. This means that the rolling of the foot is outward rather than inward. Neutral shoes and super-cushioned shoes are good for these runners, are they provide shock absorption and some arch-side support.
Try them on
Once you found a shoe that matches how you run, make sure they fit correctly. When you have the shoe on, your heel should fit comfortably and not too tight. When the shoe is laced (but not tied), you should be able to slip your feet out. If the shoe feels irritating while you are trying it on in the store, take a pass – they will feel more irritating once you start running in them.
Around your instep, the shoe should be secure and comfortable. If there is pressure or tightness here, you need more space in your shoe. As far as the width and length of the shoe, you should be able to move your foot side-to-side in the front and about a thumbnail length between your longest toe and the end of your shoe. If you are able to feel your little toe sitting on the base of the shoe, it's too small.
Related posts
Meet the Author

This is a quote from the author
This is a description of the Author
Learn more