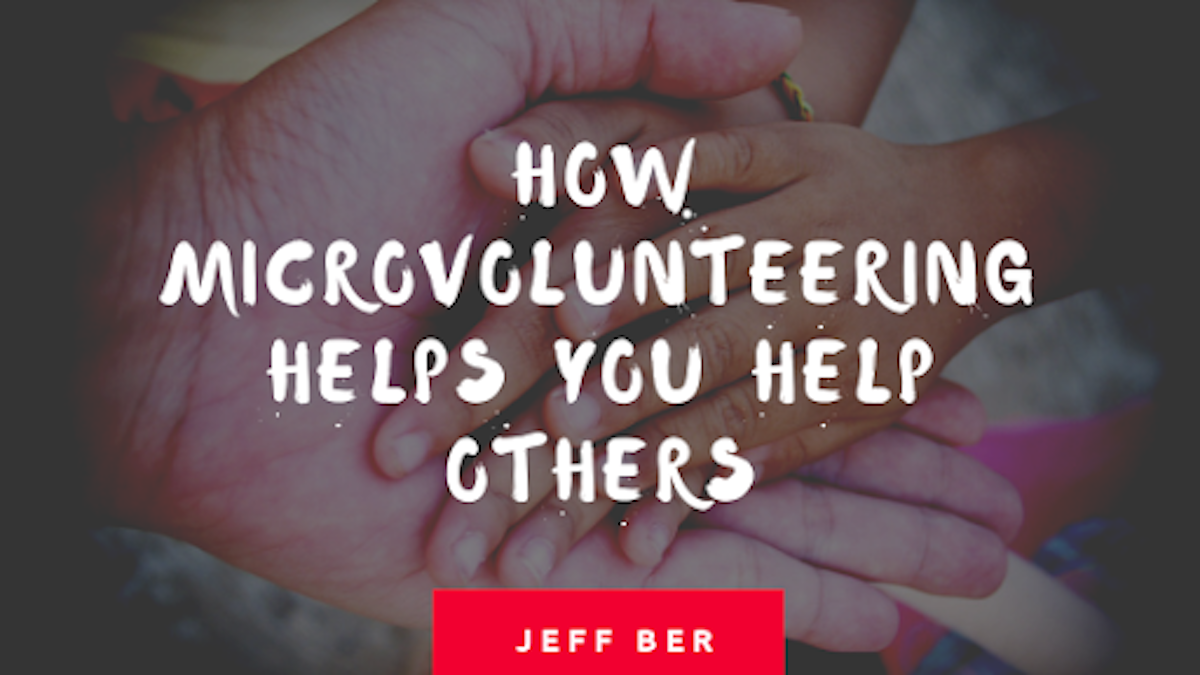 How Microvolunteering Helps You Help Others
Jeff Ber, 5 years ago
0
2 min

read
1463
Microvolunteering is popular because it offers the flexibility traditional volunteering does not. It deals with the commitment and capacity of work volunteers can provide.
Rather than work on larger, long term volunteer positions, you can devote a specific amount of time on the part of a project. It also allows volunteers to dedicate time and skill to more than one volunteer initiative.
It's the perfect choice for people who enjoy volunteering but have difficulty finding the time. They can offer their skills and services while not having to make a long term commitment.
This is ideal for new volunteers or volunteers who live far away. Organizations have tasks that can be done virtually from any location.
This path also works for people who want to learn more about volunteering or a specific organization. They can offer their service while learning about how the organization operates and benefits the community.
For organizations, this gives an opportunity to invite a diverse array of talent to help with projects. It can also lead to a longer-term commitment from volunteers if they're interested.
As volunteer coordinators observe the volunteers, they can extend an invitation to do more work with them or keep them up to date when they might need their services again.
While it doesn't take the place of traditional volunteering, it is a beneficial addition to an organization. It depends on the project and the amount of time it will take.
Where to Find Opportunities
You can call your favorite organizations and ask if they are working on a project and need short term help.
Sign up for websites that match volunteers with opportunities, like Volunteer Match. There will be listings for in-person and virtual microvolunteering opportunities.
Crowd 4 U is a microvolunteer website with a list of positions from across the globe. You can search for opportunities that are currently seeking assistance.
The websites Skills for Change and Catch A Fire help volunteers find microvolunteer opportunities that match their skills. This includes marketing, writing, proofreading, research, technology, and more.
Microvolunteering is a rewarding experience that fits into a flexible lifestyle and serves a great purpose for the community.
Those who have skills that are in demand for organizations can provide them without having to worry about devoting the time they may not have.
Related posts
Meet the Author

This is a quote from the author
This is a description of the Author
Learn more